The Google Assistant virtual assistant developed by Google has received a major update today during the Google I/O 2018 event with new voices, continued conversation, custom and scheduled routines, and much more.
According to Google, Google Assistant is now being used on more than 500 million devices, which we think it's a major milestone for Android's virtual assistant. Google Assistant is also compatible with more than 5,000 connected home devices and we can find in cars as well, compatible with over 40 brands.
So it's the right thing for Google to adds more new features to extend Google Assistant's capabilities. Today, Google announced that its virtual assistant supports six new voices (check out the video attached at the end of the article to see them in action) and more new voices will be coming soon thanks DeepMind's AI and WaveNet technologies.
"With advancements in AI and WaveNet technology from DeepMind, we can now create new voices in just a few weeks and are able to capture subtleties like pitch, pace, and all the pauses that convey meaning, so that voices are natural-sounding and unique. Starting today, you can choose from six new voices for your Google Assistant," said Scott Huffman, VP, Engineering, Google Assistant.
Google Assistant will soon support natural conversations
Another interesting feature that Google Assistant learned and which all virtual assistants should have, is the ability to support natural, back-and-forth conversation without the user summoning the assistant with a key phrase, such as "Hey Google" in the case of the Google Assistant. This is called by Google continued conversation, and will be available in the coming weeks.
On top of that, Google Assistant will also support so-called multiple actions so you can ask it several things during a natural conversation. Custom and scheduled routines will be supported as well by the Google Assistant, the ability to understand and encourage polite conversations, a rich visual experience for smart displays and for the phone, and Google Maps integration.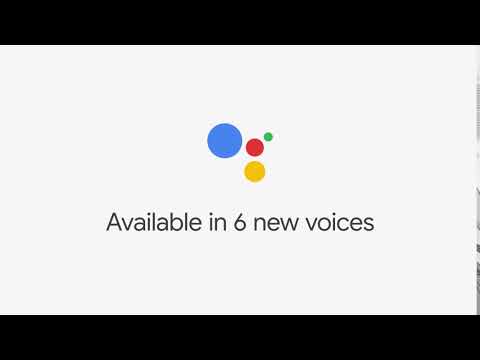 Play Video